Nataraj's Yultide Greetings!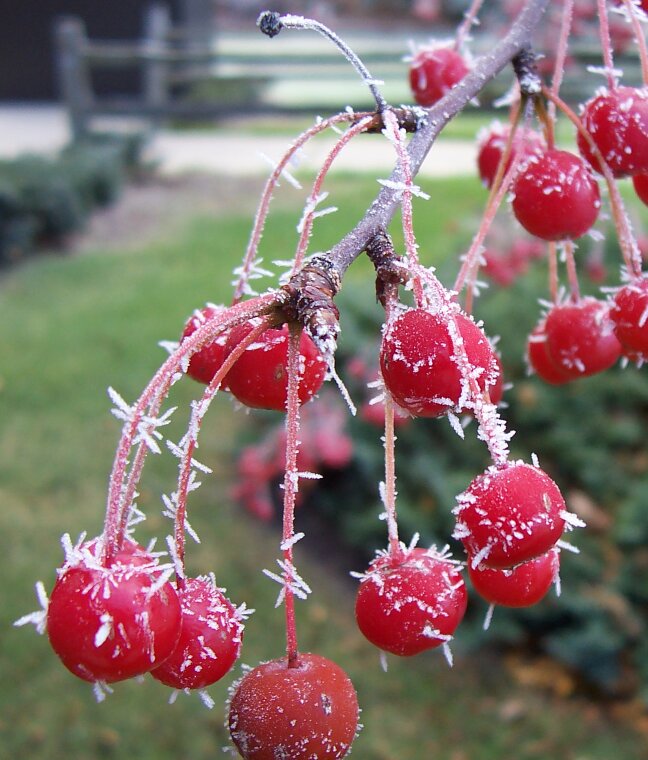 TAB I hope this note finds you well and happy. In a year filled with catastrophe and disaster, delivered by Mother Nature as well as foolish humans, there has nevertheless been much joy, mirth, and reverence as well. It is on those things I choose to reflect as I close the calendar year.
TAB This was a stunning year of growth and development for me on a personal level. My focus shifted dramatically this year as I immersed myself gleefully in contact improv dance. When I gave up martial arts three years ago, I had no idea that I would miss it so much, or that when my friend Kristin Perry introduced me to CI that I would find something to fill that void so completely.
TAB At the close of last year I headed out to Plainfield, MA, to a place called Earthdance for their New Year's Contact Improv Jam, a 5-day event packed with beautiful people and amazing dance opportunities. I feel like I instantly bonded with the community there and knew in my heart of hearts that I would return. There were 100 dancers sardined into a rambling old house with two attached dance barns. The week was intense, as there is no place to be alone (indoors) and sitting on a couch to relax means sharing it with a minimum of 2-3 others, sometimes more. Putting 100 dancers in a room and having them moving in sometimes big and athletic ways can be fun and good for honing the dodging reflexes. The experience immeasurably broadened my concept of this style of dance and gave me much to work on when I got home. Images from that experience can be found here.
TAB Having broadened my horizons, I opted to step up my intent to teach contact improv. For the second time I taught a beginners workshop at the annual Pagan Spirit Gathering (more on PSG in a bit) and had a pretty successful experience, adding a handful of determined enthusiasts to the dance community there. Already I am getting emails anticipating this year's workshop. In addition, our local community began offering short, "contact 101" teaching sessions at the beginning of each weekly jam with four of us sharing the teaching duties. So every fourth week or so I got to teach to a generally welcoming group. Those that didn't appreciate the effort made for interesting learning opportunities throughout the year. *grin* Our plans for the coming year call for less pre-jam instruction, and instead offering more meaty classes on a seperate night. I'm looking forward to my teaching my first class on falling safely, putting to use some of those old martial arts skills.
TAB In June I was fortunate to take a workshop with Martin Keogh, one of the few people in the world who makes his living teaching contact improv dance. The weekend was an intense and fun-filled experience with loads of good work and blissful play. Some amusing photos from that weekend can be found here.
TAB In early July, after PSG, I hitched a ride back out to Earthdance for another 5-day jam. I was looking forward to transitioning from my role as "teacher" at PSG to the role of "student". Imagine my surprise when I was tapped to lead a beginners class! The material, and my presentation was well-received, and I got a lot of positive feedback and constructive criticism for my efforts. Once again the dancing was a delightful opportunity to expand my repertoire and discover amazing, delightful community from around the world. Photos from that experience can be found here.
TAB In addition to those larger jams and seminars, I also attended weekend-long jams in Ann Arbor/Detroit (MI), Mazomanie (WI), Minneapolis (MN), Lafayette (IN), and Chicago (IL) in conjunction with GLACIER the Great Lakes Area Contac Improv Enthusiast Retreat. Photos from those events can be found here. I also reached a little higher and performed in two public performances, one of which was videotaped, so I actually got to see myself dance. Like I said, a mind-boggling year of dance!
TAB This year's PSG (I told you I'd come back to this!) was the biggest ever with well over 900 people in attendance. The weather was nearly perfect for a week of camping, and generally everyone's spirits were high. As is my wont, I chose to assist with the creation of the large community ritual rather than take a more passive "spectator" role. This year that meant embodying the elemental South - passion and creativity - using (you guessed it!) dance. Reena was tapped for a similar role in a related ritual. In the summer solstice ritual, along with a dozen others, I was thrilled to portray the Awakening Dragon, a moving metaphor for our community's intent to wake up and be active. For this role we wore pretty much just body paint. Cleaning up was a delightful group activity! *grin* In a telling shift, I discovered that while I used to be known at PSG as "Nataraj the drummer", I am now known as "Nataraj the dancer". While I did still utilize the drum in support of this community for dance and energy raising, I found much more of my time dedicated to dancing. Changes, changes...
TAB This was a decidedly up-and-down year on the motorcycle front. It seems we just didn't have many free weekends to go galavanting around this summer. There were always too many choices each weekend. We did have a great 3-day ride over the Memorial Day holiday weekend. Nine riders on eight bikes rented a large log cabin in Harpers Ferry, IA, and used it as our home base. Three riders came down from Minneapolis, and five came from Madison, while the remaining rider joined us from Sauk City, WI. In general we had acceptable weather and some great days of riding with only minor mishaps (one gentle tip-over, and one break down on the way home). Later in the summer we had planned to have our former constant riding buddy - Devon - join us for a week of hanging out, camping, and riding. He came and on the second day offered a "Safe Cornering" skills class to six or so riders in the morning. In the afternoon afew of us went joy-riding around the rolling twisty roads west of Madison. Devon was using my '99 Buell M2 for the week while he visited. After a couple of hours of strafing the corners, tragedy reared its ugly head and a gravel-strewn corner resulted in Devon crashing. While the speed involved wasn't great, the injury was significant: a shattered scapula and numerous contusions, and a bit of road rash on his knees. Four days in the hospital for him put a damper on the week of vacation, but it was ... interesting. Upon his discharge from the hospital on Thursday, we drove him to the pharmacy to top off his industrial strength painkiller prescription. Then Friday we borrowed a conversion van, chucked him in along with our friend Chelsea, and went waaaay up to norther Minnesota for a weekend party. It seemed really, really weird to take him, but he was a go-er and ended up having a pretty good time despite the lack of creature comforts. There were lots of people to render assistance, but it surely was NOT a weekend of bedrest. He's healing up fine at this point, and the Buell is toast. The insurance company opted to declare it totalled, and upon receipt of the check, I promptly (REALLY promptly) bought a 2002 Honda 919. An inline four, it's a significantly different riding experience than what I've been used to after 18 years of single- and twin cylinder bikes. I do still have - and absolutely love - my 01 MZ Baghira. I consider myself fortunate indeed that my pal Eric bought his first - and second! - motorcycle this year and is becoming a great riding buddy.
TAB In October, Reena and I once again headed to the Caribbean for a Windjammer cruise. We dodged hurricane Wilma on our way to Grenada, and promtly forgot all about such things in a blur of perfect white sand beaches, the delightful three-masted schooner "Yankee Clipper", and an endless supply of rum punches. We got to have a nice reunion with our friends Eric and Mary and meet a bunch of other good people. While such a cruise is fun, I still don't envision myself doing it other than once in a blue moon.
TAB Other creative successes this year include getting a bit of poetry published in "Contact Quarterly" magazine, as well as seeing some of my photos used in advertisements in that same magazine. My photography has reached a point where it's attracting a small bit of attention, and have been sought out by others for use in ads, flyers for events, or to enhance professional web pages (in Finland!). Maybe one of these days I'll *do* something that generates some income with some of these thousands of pictures I'm taking. *shrug* Not a priority at this time. I'm still entertained by the very idea that others want to use them.
TAB The future is shaping up to continue my focus on dance. I hope to offer a couple of skill specific classes like the one I mentioned earlier on falling techniques, and perhaps broaden my audience to the regional community rather than just local. Time and talent will tell me if that's possible or not. There is a Contact Improv Teachers Exchange (C.I.T.E.) at Earthdance that I'm seriously considering, or perhaps the Moab Jam in Utah will draw me down. It looks like a super fun event. And by golly, I'm gonna get more time in the saddle on those motorcycles this year!
TAB And, alas, I still have to work to generate an income. It's okay.
TAB There hasen't been much about Reena in this letter. She loathes these end-of-year letters. But we are still blissfully in love, and relish our years together. While I've been busy hurling myself into dance, she's been keeping herself out of serious trouble by dabbling in mosaic, crafting a large piece to eventually hang outside over our front door. Putting her belly dance studies on the back burner, she has invested a lot of time this year in a troupe of three dancers and two musicians who will hopefully come together solidly enough to perform in public. Recently she became the newest addition to a local band that performs Brazillian pagogee music. She'll be doing percussion, and perhaps singing as soon as she learns Portugese. If you want to know more about what Reena's up to, you'll have to get it directly from her!
TAB May your coming year be filled with growth and a satisfying pursuit of happiness. Magic is the act of causing change to conform to your will. Have a magical year!
Nataraj